23 Oct

EURASIA WINDOW FAIR TUYAP ISTANBUL ,TURKEY (12-16 NOVEMBER 2022) AND MORE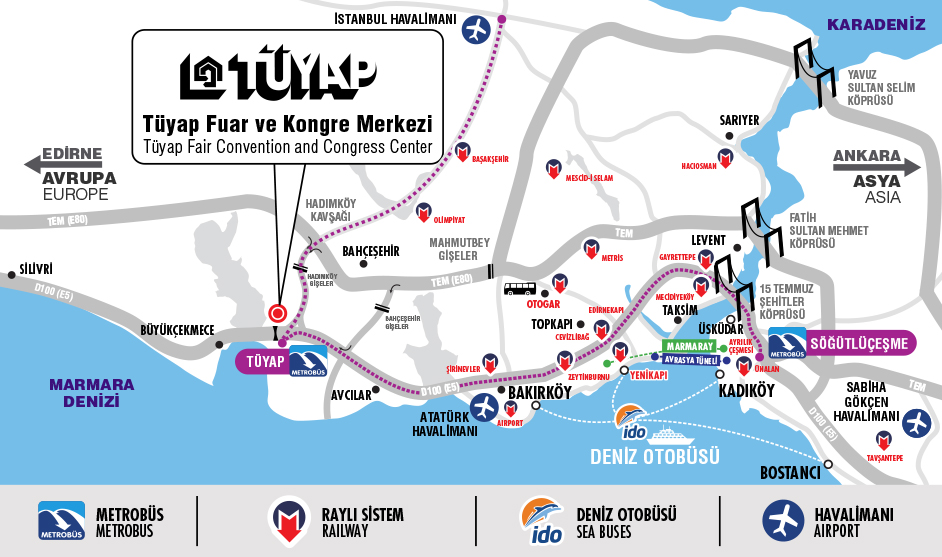 Do you plan to visit İSTANBUL,TURKEY for Eurasia Window fair? (Don't Forget it ll start Saturday 12 November 2022 ,and finish 16 Wednesday November 2022 )
We hope you ll find all you need about window (pvc,aluminum, wood), window maretials (profiles,accessories,glass,chemicals..)window production machineries (cuting,welding,drilling,packing …)
As you know ,the exhibition ll start November 12 Saturday and ll finish November 16 Wednesday. Do you have any idea besides visiting exhibition what can you do in istanbul.
Actually İstanbul is a huge city which has alot of  placeses to visit, but exhibition area is far away from city center and activity areas.Anyhow if you like to visit city center you better add  extra couple days for your business trip. (:  . if you already start to organize your  business trip for EURASIA WINDOW EXHIBITION  ,dont forget  about this tip. Below we ll share some options that you can enjoy after your Euroasia Window Exhibition visits.
After Eurasia window fair what can you do in ISTANBUL  ? (If you have 1 or 2 days extra in istanbul,you better check the link below that consist alot of great activities.If your hotel is near exhibition area ,you are about 40to 50  km away from activity  centers (1-2 hours ).If you go center you ll have alot of opportunities.
Day cruises
Bus tours
Historic sites
Walking tours
Culturel tours
For more deatils and possibilities you can check the link below and enjoy with your visit in istanbul
https://www.tripadvisor.com/Attractions-g293974-Activities-Istanbul.html
Aline pvc  Export Department (ANKARA -TURKEY)
MİKAİL KILIÇLI
WHATS APP: 00 90 533 592 15 43
EMAİL: mk@pidosan.com